The Piscatorial Society
Fly fishing & conserving the chalk streams
We fish and look after more than 20 miles of water among the chalk streams of Hampshire and Wiltshire in Southern England.
One of the world's oldest fly fishing clubs, we focus on trout and grayling on the Itchen, Anton, Upper Test, Avon and Wylye.
While much of our river fishing is catch and release for wild fish, we have some productive stocked beats and two lakes stocked with rainbows.
Our rivers offer a mix of wading and bank fishing, and we use traditional methods, casting barbless flies upstream to observed feeding fish. From October to December we switch to grayling fishing, when upstream nymphing is permitted, while our lakes are open all year round.
All our fishing is in beautiful but sensitive environments – either Sites of Special Scientific Interest, Special Areas of Conservation or both – and our Wylye fishing is also in an Area of Outstanding Natural Beauty. In managing these waters we aim to preserve their natural beauty and to provide habitats where the natural recruitment of wild fish can take place.
But the Society is about more than world-class fly fishing – explore our website further to see how…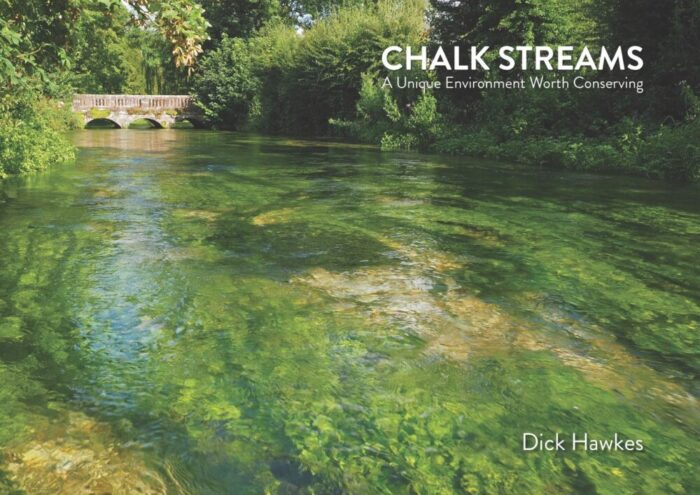 New Book
Chalk Streams – A Unique Environment Worth Conserving
From Society member Dick Hawkes, a book of evocative and atmospheric images recording this precious and ecologically unique habitat. It's a visual feast for fly fishers and anyone who loves these quintessentially English landscapes, while the accompanying text places everything in context, from the historical relationship with agriculture and commerce to 21st century threats and conservation.
Perfect for pre-season day-dreaming and any evening by a log fire with a glass of claret, it's a 164-page A4 hardback costing £30.00 (plus P&P) and available from the author here and the publisher here.
One of the world's oldest angling clubs, employing traditional fly fishing techniques on the chalk streams of southern England